EarthFest Free Public Field Trip
Come and explore the rocks and landscapes around
Te Whanganui a Tara Greater Wellington!
Come and meet us at these designated spots at the designated times to hear kōrero from our expert volunteers about the rocks beneath your feet. There's literally millions of years worth of stories they can tell so we guarantee you'll never look at your local landscape the same way again!
PLEASE NOTE: In the event of very bad weather this field trip may be cancelled.
Please check back here again the morning of the field trip for updates.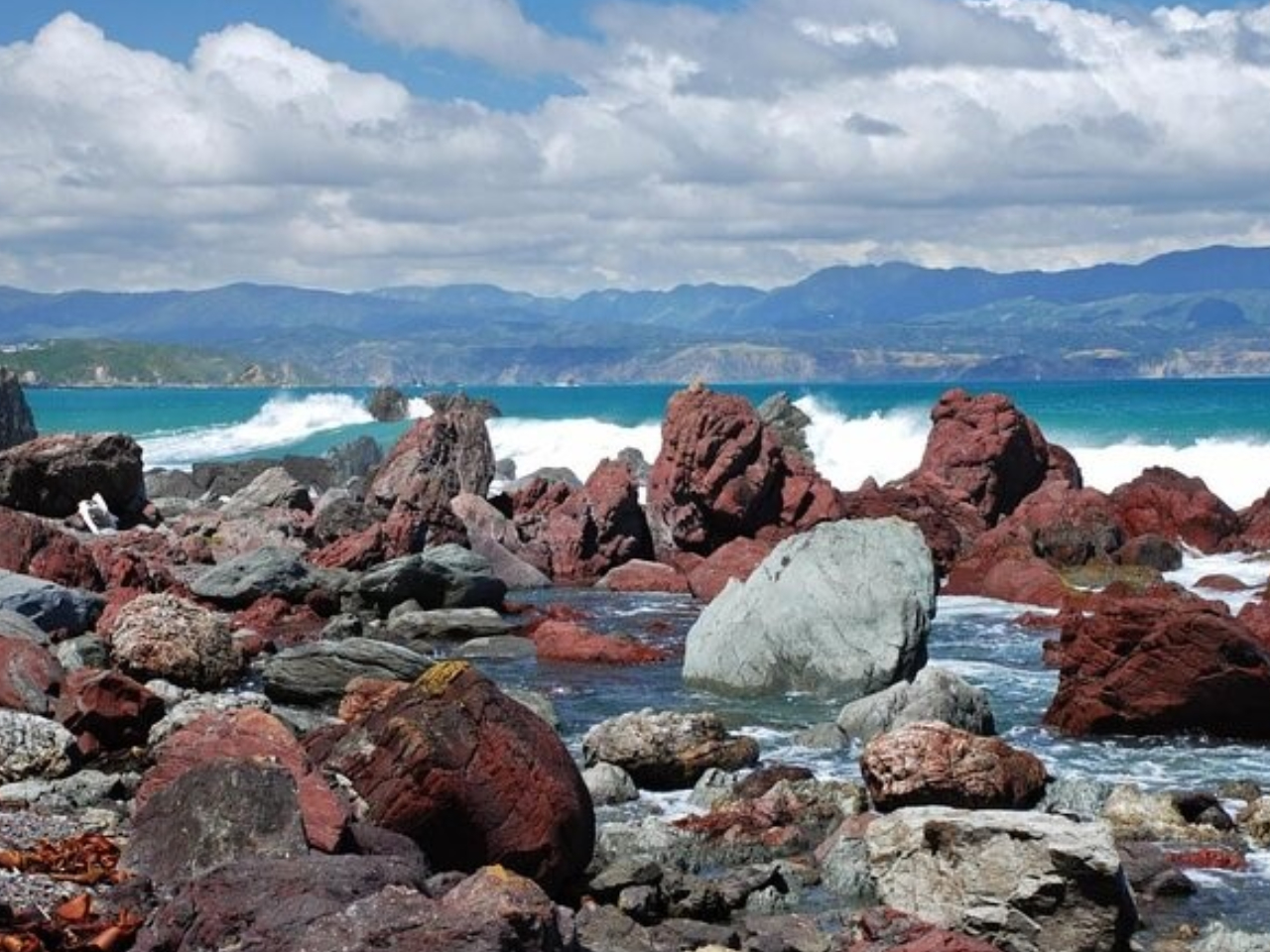 Come and hear the 250 million year old story of the iconic Red Rocks. Find out the origins of not only the red rocks, but also the pink rocks, brown rocks, grey rocks and green rocks, whether from the accumulation of the skeletal remains of billions of ancient plankton, to the eruption of ancient basalt lavas. Over this ~6km roundtrip walk, we will also stop to admire the stunning faults visible in the Owhiro Bay Cliffs.
Time: 9am
(approx. 90 min)
Accessibility:
~6
km walking required over uneven ground
Meet at: Te Kopahou Visitor Centre, Ōwhiro Bay, Wellington 6023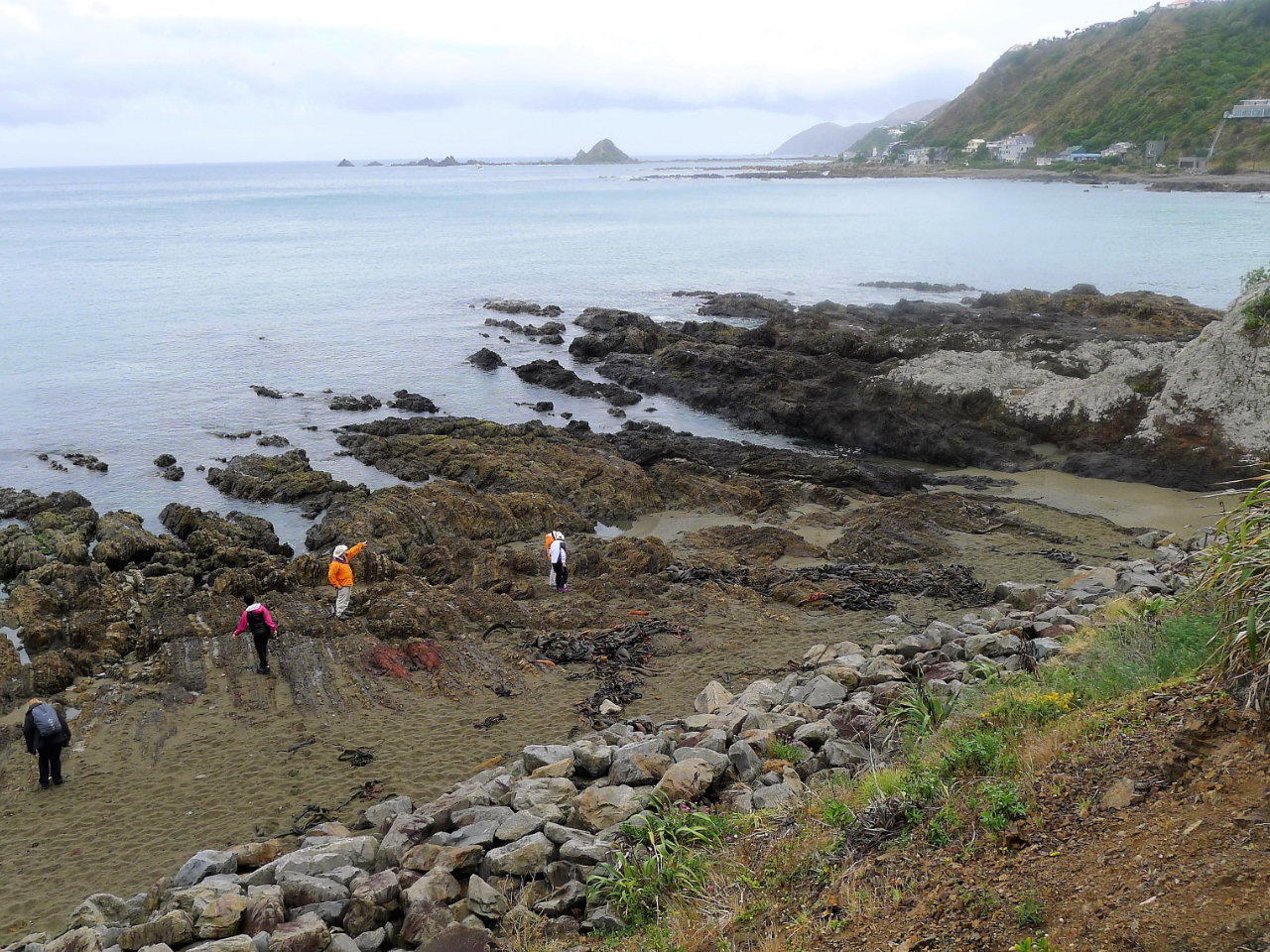 Join us as we look for the fossil traces of creatures that lived on the deep sea floor 210 -215 million years ago. Keep your eyes peeled for the myriad of different coloured shapes preserved in the tilted layers of sedimentary rock...these are the remnant burrows and feeding trails of ancient crustaceans (shrimps and prawns), shellfish, fish, sea urchins and worms that were alive long before the dinosaurs!
Time: 11am (approx. 60 min)
Accessibility:
<1km walking required over uneven ground
Meet at: Princess Beach Carpark, Great Harbour Way, Wellington 6023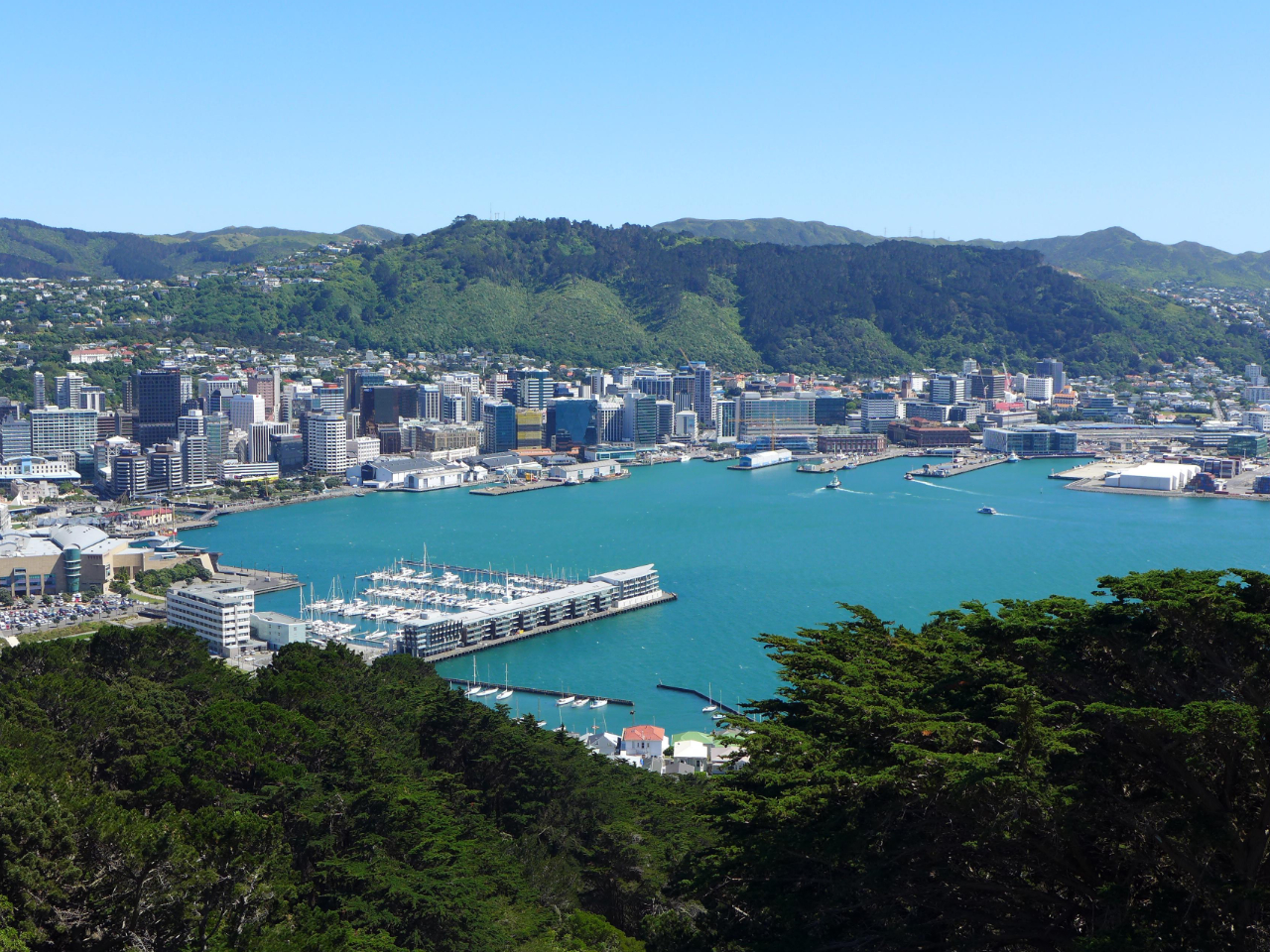 Come and discover the Wellington region's uplifting history. All the hills and coastlines you can see around you have been shaped by the interplay of earthquakes and erosion. See and learn about the active faults that have formed the coastal terraces and other landscape features in the region.
Time: 1pm (approx. 30 min)
Accessibility:
<1km walking required, on pavement, including stairs
Meet at: Mt Victoria Lookout, Lookout Rd, Hataitai, Wellington 2021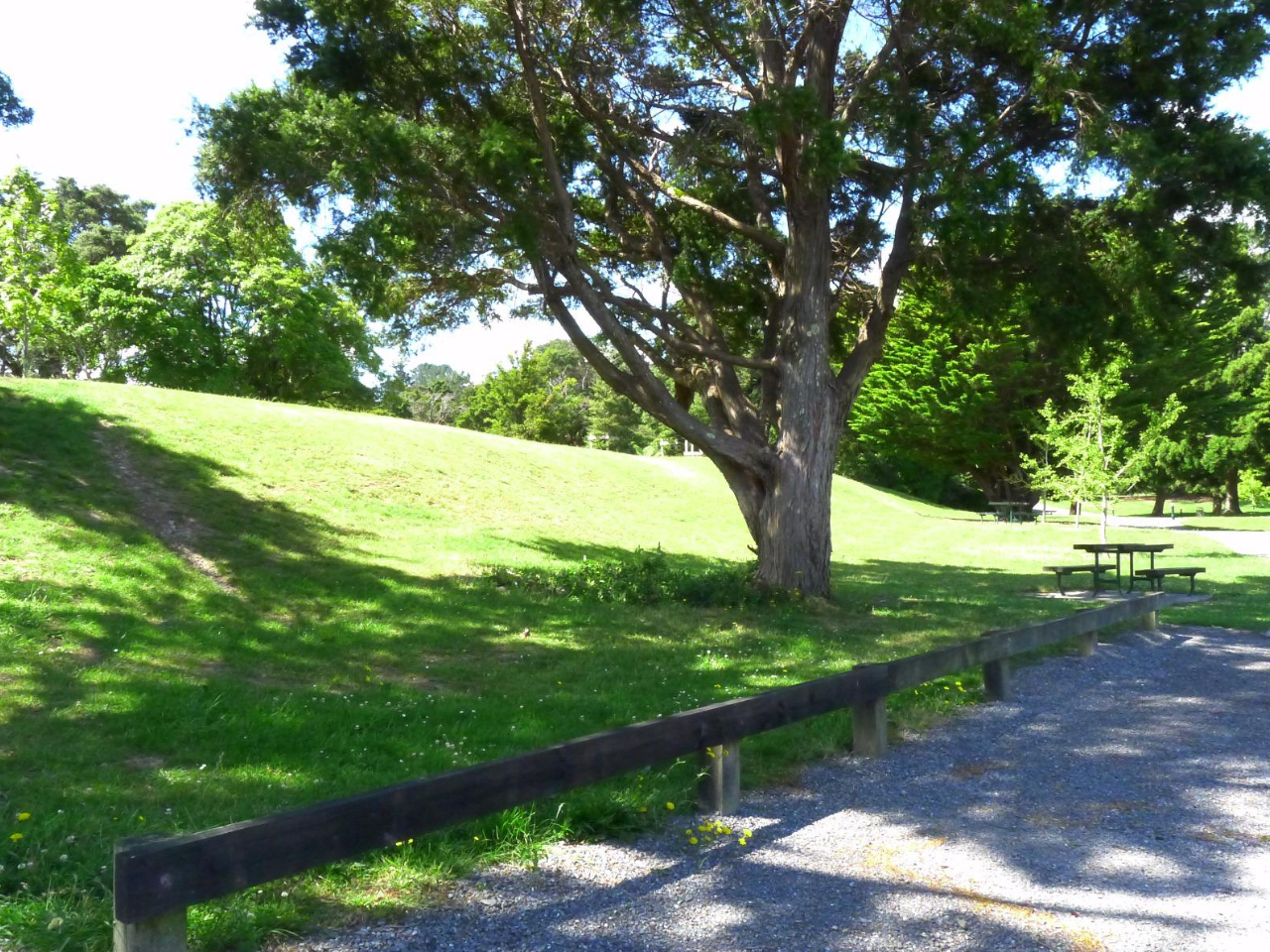 Gain a whole new perspective on the Hutt Valley by hearing about the Wellington Fault as you walk along it. We'll start by spotting the offset river terraces in the grassy slopes of Harcourt Park, before crossing the river via the footbridge to walk along the trace of the Wellington Fault as it traverses neighbouring California Park.
Time: 3pm (approx. 60 min)
Accessibility:
partially
wheelchair accessible; ~1km distance along paved and gravel paths and slopes
Meet at: Harcourt Park, Akatawara Rd, Birchville, Upper Hutt 5018
You will need to make your own way to each location to meet our presenters at the designated time. Please travel safely and be wary of traffic, especially around busy carparks and/or when accompanying small children.
The amount of walking at each location will vary. We will set a relaxed pace with multiple stops, but please expect to do some walking over uneven terrain.
Talks at each location will last 30 - 90 mins, but you are free to come and go as you please.
All children must be accompanied by an adult.
Sturdy, comfortable footwear
Sunscreen, sunhat & sunglasses

By participating in this field trip you acknowledge that you are responsible for your own safety and behaviour.
Any unsafe or otherwise antisocial behaviour may lead to the cancellation of a presentation at the discretion of our presenters.